Are you looking for family therapy to fix an ongoing problem in your family?  We can help you through it.
Sometimes families come to us because of the constant conflict in the home.  Sometimes the conflict continues by phone and e-mail as the family ages and moves apart. Sometimes family members stop speaking entirely.  We deal with all these situations and more.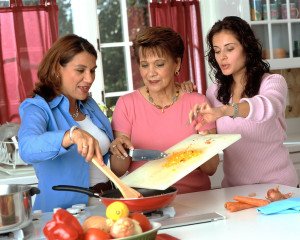 Family can be our deepest source of pleasure, security, and closeness; at the same time it can be our greatest source of pain and frustration.  Negative patterns can take root and cause major disruptions to the network of relationships in nuclear and extended families; frequently these are even passed on from generation to generation, as is commonly seen with problems such as alcoholism, abuse, and others.
But you don't need to live that way forever.  Things CAN be different.  Patterns can be tough to change, but the truth is that if you learned them, you can unlearn them too.  Family therapy is a great way to shake up old patterns, develop new communication styles, and fix broken relationships. Don't wait until it's too late to try to repair; you can start today by contacting us for help.
Family Therapy Needed!

Madison is sick of dealing with the same fights week after week, month after month.  Her mother is a control freak, and the way she interacts with the Madison and her sisters ends up pitting them all against each other.  Family visits are always a nightmare, and the last time anyone spoke to her brother John (who has been diagnosed with a mental illness) is years ago.  It seems like there is always something to fight about in their family.  After one particularly draining Thanksgiving, Madison and her sisters agree to go for family therapy.  The Baltimore Therapy Center was the clear first choice for them.