Our official address is 103½ Old Court Rd., but to find us on your GPS enter 103 Old Court Rd. (Also, check out the helpful photographs below.)
Please note that Old Court Rd. branches off of itself in a very non-intuitive way. If you are trying to find us for the first time, looking at the below images might help.
We are located between Reisterstown Rd. and Park Heights Ave.
If you are coming from Reisterstown Rd. (recommended!), you should NOT turn onto Old Court Rd. You should actually tun on to Walker Ave. (right across from Staples) – Walker will turn into Old Court in a few hundred feet. Then you will see our sign on the right (click on the image to zoom in for details):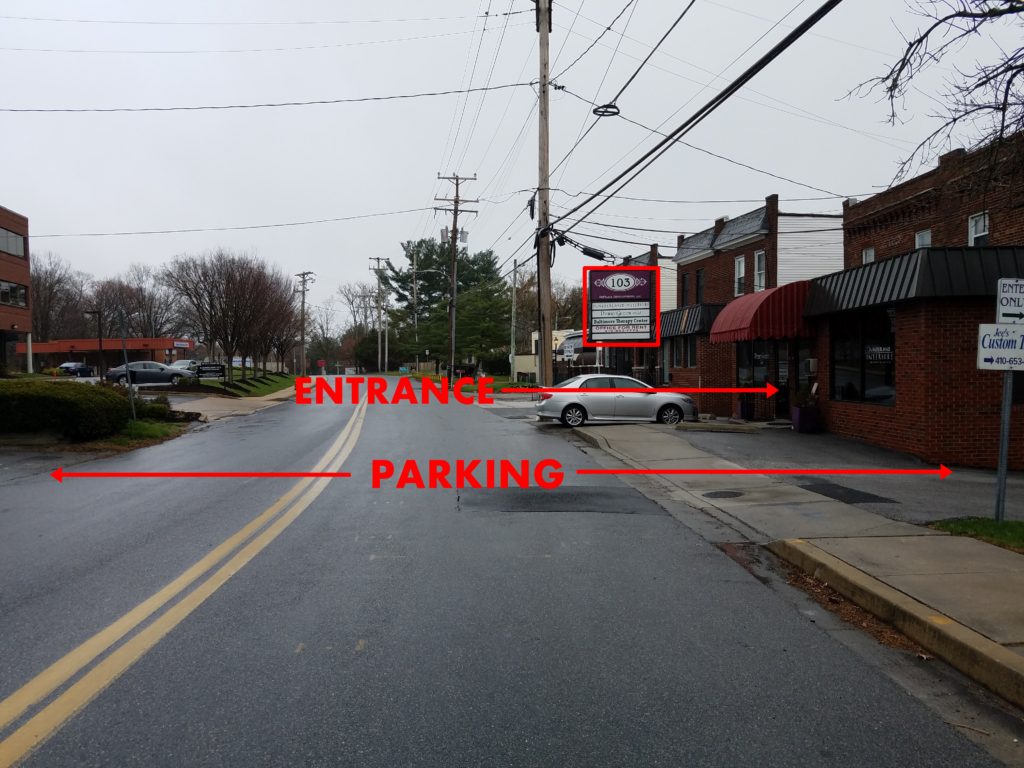 If you are coming from Park Heights Ave., you will turn onto Old Court Rd. (if coming from 695 – turn right; if coming from North Ave. – turn left). Then you will turn immediately right to stay on Old Court and then immediately left to stay on Old Court again! (Yes, really.) See map below:
Then you will see our sign on the left (click on the image to zoom in for details):