Raffi Bilek, LCSW-C
---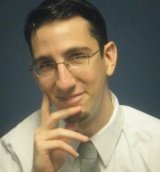 Raffi was born in Montreal, Canada, and moved to the US as a teenager, where he spent his high school and college years. He went to college at Brown University in Providence, RI, where he studied computer science and graduated with honors. After college he spent a year teaching under-privileged children in a Brooklyn charter school, which was foundational in his decision to switching into the human services profession so that he could devote his career to helping others. Raffi has a diverse professional background, which includes clinical experience in psychiatric outpatient settings, family therapy institutes, domestic violence units, community service agencies, and private counseling practices. He has worked with individuals, couples, and families, with children, teenagers, adults, and the elderly. Raffi loves languages and speaks English, Hebrew, French and Spanish. He enjoys playing Scrabble and Bananagrams and telling good (and bad) jokes. He lives in Pikesville, MD, with three beautiful daughters and a very special wife.
Raffi was rated Baltimore's best marriage & family counselor in 2015 and 2016 by Thumbtack.com!
Kenyona Davis, LMSW
---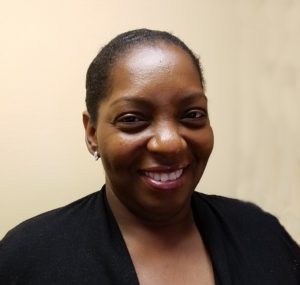 Kenyona Davis is a Licensed Master Social Worker in the state of Maryland. She holds a Masters of Science in Social Work with a focus on Advanced Clinical Practice from Columbia. As a former treatment foster parent for 8 years, she has extensive experience in engaging and connecting with children and adolescents. She also loves working with couples and places a strong emphasis on strengthening couples' ability to communicate effectively and regain harmony in their relationships. Her work history includes a year working at the Veterans Health Administration providing individual and group therapy to veterans with a history of extensive trauma. She has a knack for creating innovative solutions to client's problems but also has significant experience using a variety of evidence-based practices. She is born and raised in Maryland and she enjoys spending sunny days on the Chesapeake Bay with family and close friends. She is married with three children, her child's service labradoodle Mac, and a host of adult children she has fostered into adulthood. She enjoys listening to music, taking joy rides, spending time with her family, and improving the relationships of others.
Caitlin Chana Hill, M.A.
---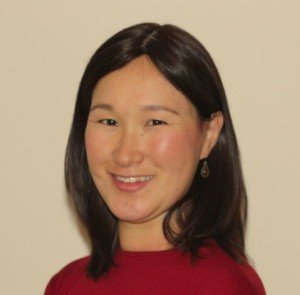 Caitlin is a clinical sociologist and counselor with a master's degree in clinical sociology. She has a range of professional experience, including as a childcare professional, an individual counselor, and a relationship manager for a nonprofit organization. As an adoptee herself, she has a special fondness working with both adopted children and their parents. She is also an excellent consultant for a variety of family issues, from discipline to practical homemaking. Caitlin was adopted from South Korea at an early age and grew up in suburban Virginia before moving overseas for several years to pursue postgraduate education. After six years abroad, she returned closer to home and has settled in Maryland with her husband and children
Ann Ebhojiaye, LMSW

---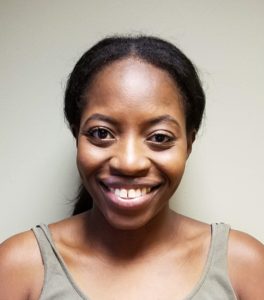 Ann Ebhojiaye is a Licensed Graduate Professional Counselor with a Masters in Mental Health Counseling. She is experienced in working with couples and families of various backgrounds and is passionate about encouraging family and couple units to strengthen communication and build connectedness. Ann believes that although there are struggles, each couple and family has positive attributes, and therefore approaches counseling from a strengths-based method. She draws interventions from structural family therapy and other treatment modalities, which helps guide couples and families into communicating more effectively and understanding each other's roles within the family/couple unit. Ann is also experienced in working with individuals dealing with trauma, stress, emotional anger, depression, and an overall feeling of being disconnected from others. Ann enjoys attending conferences centered on counseling and traveling to warm countries.
Lisa D. Fisher, LMSW

---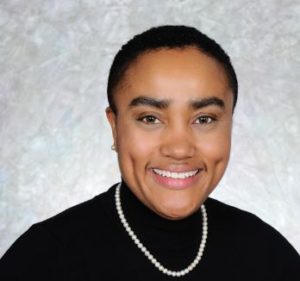 Lisa D. Fisher's purpose and mission are to assist individuals and couples to reach the fullest potential that lies with the inner self.  She believes that body, soul, and spirit desire to work in harmony.  The process of therapeutic interventions can help.  Together with clients she aims to explore their life challenges and unique situations.
Lisa earned her Bachelor of Science degree in psychology at Liberty University in Lynchburg, Virginia.  She holds a Master's degree in Education-Counseling from Coppin State University, a Master of Divinity from Samuel DeWitt Proctor School of Theology, and a Master of Social Work from Morgan State University.  She has extensive experience in working with individuals with disabilities, marriage, and bereavement counseling along with hospice care.
Married for 18 years, Lisa and her spouse enjoy family, friends, and travel, along with hard work.
See what people are saying about our staff on our testimonials page!