Divorce and Family Mediation
Raffi Bilek, LCSW-C is a certified mediator in the state of M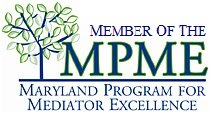 aryland and a practitioner of Transformative Mediation as a form of alternative dispute resolution (ADR). If you are not looking to reconcile or improve your relationship but to solve a practical disagreement, mediation might be the right approach. Whether you are already involved in legal proceedings or are seeking solutions before trying legal channels, we can help you and the other parties involved engage in a dialogue that is different, and hopefully more productive, than you have had before.
Psychological evaluations
Evaluations provided for:
Pre-trial interventions
Courts
…and more.
In-Home Consultations
Consultations available for:
Marital conflict
Family problems
Parenting issues
…and more.
Consultations involve a counselor coming to your home to observe the troubled dynamics first-hand and to help you improve the way things run in your house, on the spot.
Contact us today for more info on any of these services!