Here's a little levity in the family therapy field (check out Amy's response).  At the same time, it's kind of sad.  Family problems always are.
If you find yourself in a similar type of situation with your family problems, give us a call.  This is exactly the kind of thing we can help you with.
Dear Amy: Every fall, my sister, cousins and a cousin's sister-in-law have a weekend shopping excursion in our home city. We stay in a hotel, treat ourselves, shop for our children and go out for lunches and dinners. It is a great time to reconnect. I have a sister "Wendy," who we do not invite. She is offended to the point of tears when she finds we have not invited her…
http://amydickinson.com/post/85115023030/sisterly-exclusion-makes-one-sis-a-horrible-person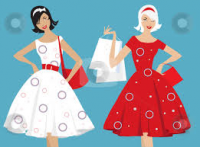 Learn more about our family therapy services here.